Welcome to DFW Oral Surgeons!
Our team has decades of combined experience in implant placements, reconstructive surgeries, bone and gum grafting, tooth replacements, and so much more. We are grateful to have the trust and support of generations of patients from across our wonderful state of Texas.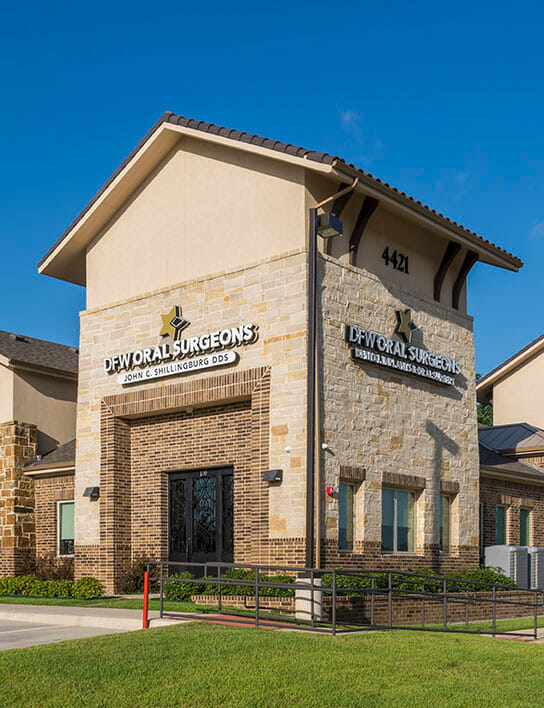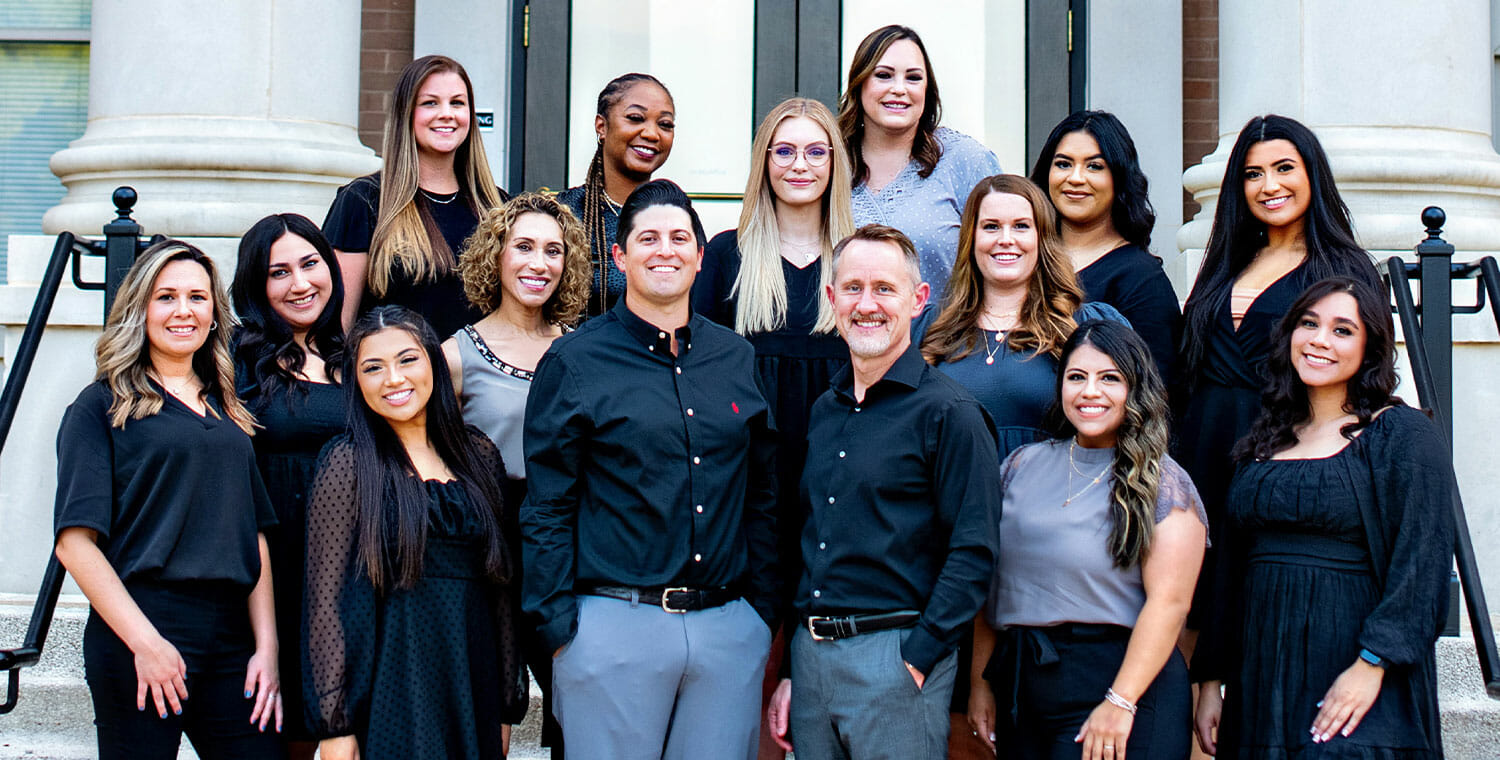 About Our Practice
DFW Oral Surgeons was founded in 1989 by Dr. Lee Oneacre. During Dr. Oneacre's career, he served in various positions for the Texas Dental Association (TDA), American Dental Association (ADA), and Dallas County Dental Society.
As an active member of the community, Dr. Oneacre established our dedicated charity program. For years we have helped sponsor organizations like the Flower Mound High School Varsity Football team, the Wellington Sharks, the Guyer Silverados, the Lake Dallas High Steppers, and many others. He was also involved in many organizations that assist disadvantaged patients. Although he is now retired, we are proud to continue his legacy of service.
John Shillingburg, DDS
Dr. John C. Shillingburg has been with DFW Oral Surgeons for more than ten years. He has won best Oral Surgeon of Denton County for 5 straight years (2017-2022) and is a member of several national organizations. Some of his associations include the American Dental Association (ADA,), Texas Dental Association, and others. He is also a fellow of the American Association of Oral and Maxillofacial Surgeons.
In 2013, Dr. Shillingburg founded the DFW Study Club. His goal was to create a peer-based continuing education group for other dentists and oral health specialists in our community. The DFW Study Club is an affiliate of the Seattle Study Club, which is one of the world's most advanced continuing education groups for dental health professionals.
Lico Castillo, MD, DDS
Dr. Lico Castillo joined the DFW family in 2022 & we are so excited to have him on the team! Dr. Castillo was born and raised in Snyder, a small town in west Texas. Growing up, he loved and played football. He earned an athletic scholarship to play football at New Mexico State University. During that time, he realized God had a different plan for him, and he devoted himself to studying.
As a dental student, Dr. Castillo was fascinated with Oral and Maxillofacial surgery after shadowing a very complex facial reconstruction procedure. A dual degree program was offered to Dr. Castillo through the University of Missouri-Kansas City as one of two residents selected.
He graduated from medical school and completed an Oral and Maxillofacial Surgery residency program in 2021. During his time there he married his beautiful wife Jordan who also shares his love for dentistry as a Pediatric Dentist.
Our Services
We specialize in surgical operations of the mouth and face. We treat patients who need help restoring the functionality and appearance of their teeth, gums, bones, and skin. Our team comes to work each morning with a patient-centered mindset. At DFW Oral Surgeons, you can rest assured you will receive quality care in a safe, comforting environment.
Our services include implant placements, facial and oral reconstruction, oral pathology, TMJ therapy, cosmetic dentistry, and a variety of others. We also offer a range of sedation options so you can feel fully relaxed during your visit. For a full treatment list, please call our office or visit our services page here.
Why Choose an Oral Surgeon?
Differing from general dentists, oral surgeons have the tools and expertise needed for complicated jaw-related procedures. Dr. Shillingburg, Dr. Castillo, and their team have decades of combined experience performing surgeries and treating traumatic injuries and illnesses. With oral surgeons like Dr. Shillingburg and Dr. Castillo, you can feel confident that you will receive the highest-quality care available.