Ridge Augmentation and Expansion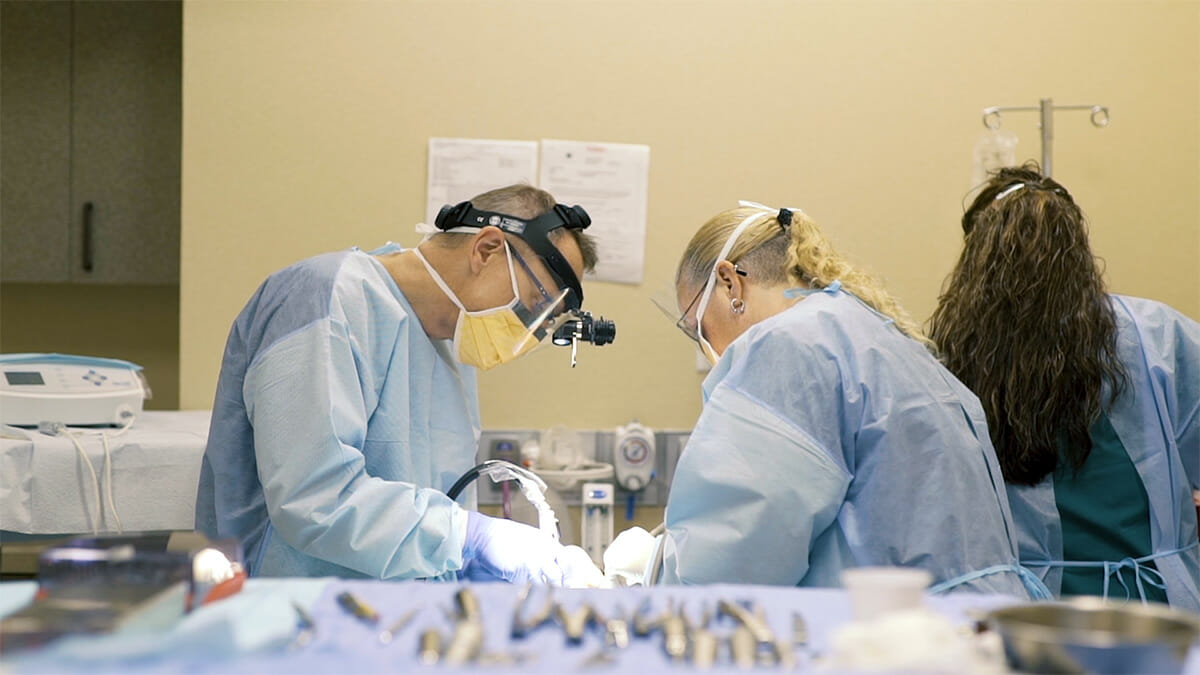 Dental implants are by far the most effective way to replace missing teeth. Implants provide a level of stability and functionality that other replacement methods cannot replicate. Unfortunately, not everyone is healthy enough for dental implants. If the bone ridge along the upper and lower dental arch has become damaged or decayed, you may need to undergo a ridge augmentation or expansion procedure before receiving implants.
What is Ridge Augmentation?
The alveolar ridge is a section of bone that runs along your upper and lower jaw. This ridge is the portion of the bone that holds your tooth roots in place. After losing a tooth, the bone will stop growing, and the dental ridge will eventually weaken and erode. Over time, this erosion can cause further tooth loss, jaw damage, and disfiguration.
Dental implants are an excellent solution to this problem. Once attached to the ridge, the implant will encourage bone growth and prevent further decay. Because patients who have already experienced significant bone loss are generally unable to receive implants, we may need to perform a ridge augmentation.
For this procedure, we will graft a small amount of bone material onto the dental ridge. This new bone will grow and merge with the existing bone, strengthening the jaw and increasing the space available to install an implant.
What is Ridge Expansion?
As the alveolar ridge weakens, your bone will shrink in width and height. When this happens, your jawbone may be too thin to place a dental implant. To fix this, we may perform a ridge expansion.
A ridge expansion involves cutting a thin line along the length and width of the jawbone. This procedure allows us to widen and expand the bone. Some patients may need a bone graft to be added, while others can receive dental implants on the same day.
Do I Need a Ridge Augmentation or Expansion Before Getting Implants?
The necessity of this surgery depends entirely on your oral health and long-term dental goals. During your consultation, dentists will explain all of your options to help you find the best treatment. Ridge augmentation and expansion procedures are an excellent solution for patients wanting to receive dental implants.