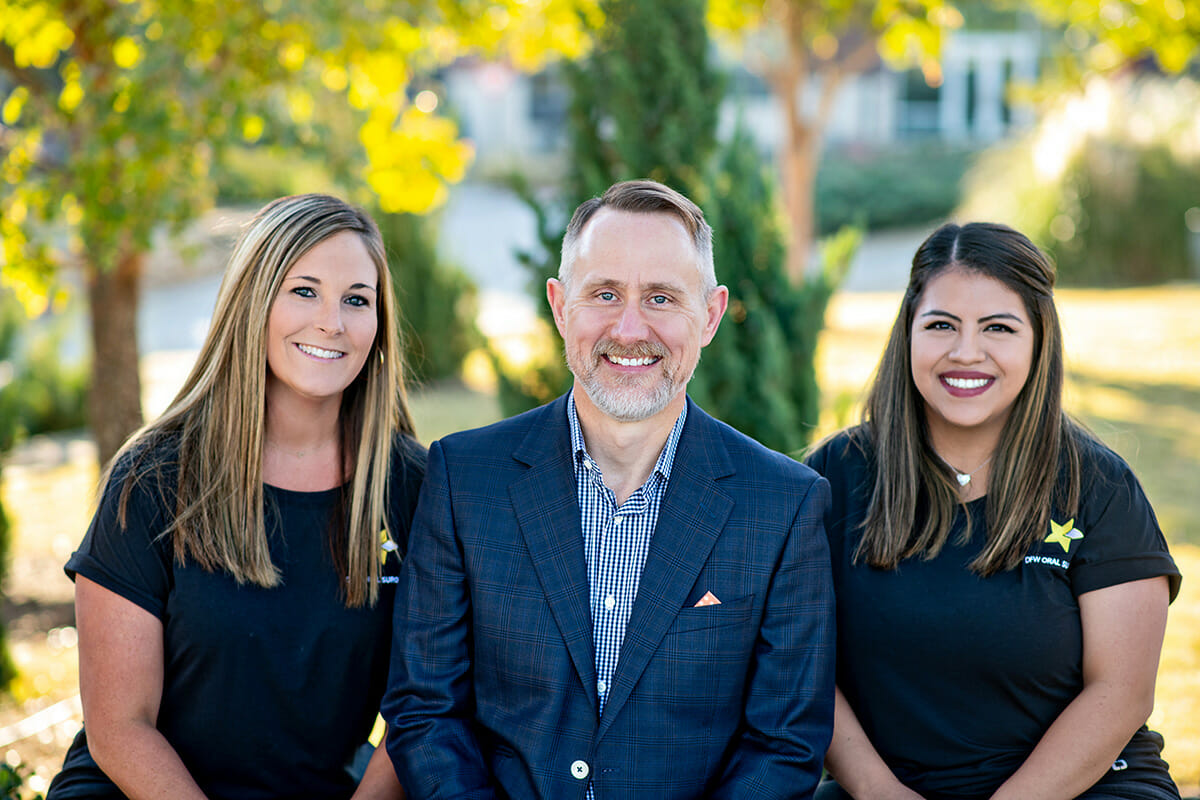 Welcome to our practice! At DFW Oral Surgeons, we strive every day to provide the highest caliber care in a friendly, educational environment. We take the time to get to know our patients, understand their goals and concerns, and help them choose the best treatment for them. We look forward to meeting you during your first visit!
How Can I Prepare for My First Visit?
Please arrive a few minutes early to your appointment to complete any remaining new patient forms. Bring a current copy of your ID and any insurance cards. Because some medical insurances pay for oral surgeries, we need your medical and dental insurance information. Your new patient registration forms will ask for general information about you, as well as information on your medical and dental history. Understanding your medical history will help us make better recommendations.
What Will My First Appointment Include?
Your first visit will consist of a consultation with dentist. Consultations generally take between one and 1.5 hours and include a panoramic x-ray and examination. Dentist will use this time to evaluate your condition and help you decide which plan to move forward with. If necessary, he will also consult your usual dental practitioner to coordinate treatments. Your first trip will be an excellent time to talk with dentist about any of your goals, questions, and concerns.
Can I Have My Procedure During My First Visit?
Your first appointment will only include a consultation and examination. At DFW Oral Surgeons, we never perform surgeries on the first visit. This policy is for your safety and convenience. Before your operation, we will need to verify your insurance information and review your medical information. Depending on your health, we may need to gain medical clearance from your neurologist or cardiologist before administering anesthesia.
Will My Surgery Be Covered?
Many dental and medical insurances have allowances for important or necessary oral surgeries. Whether your provider will pay the full cost of your procedure depends on your plan. Before your treatment, we will contact your insurance provider to discuss what parts of your operation they will cover.
Our team can help you find alternative payment methods if your insurance cannot cover the full treatment cost. If you cannot make a direct payment, we would be happy to help you apply for a CareCredit® card. CareCredit® is a medical loan program that can help you pay everything off in flexible monthly payments.