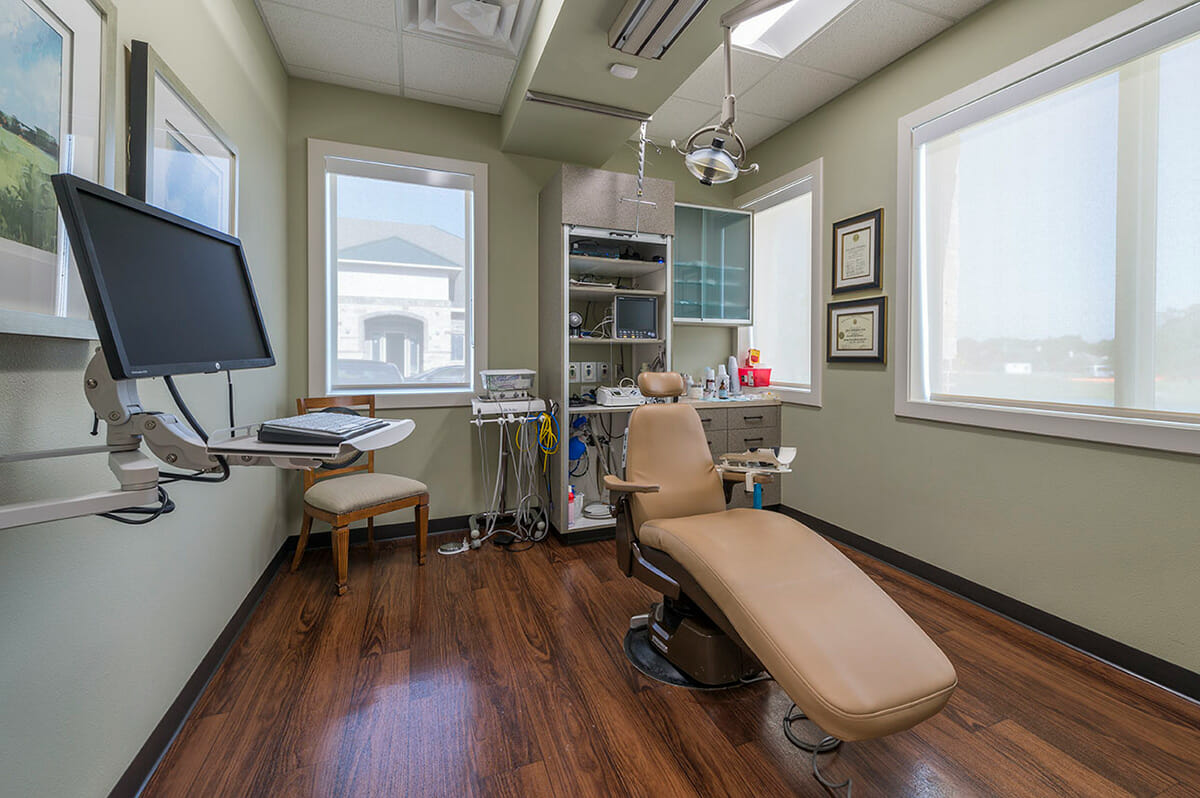 Although we always try our best to save and preserve your natural teeth, sometimes there is no other option than to remove a tooth. This procedure can help maintain the health of your gums, bones, and surrounding teeth. Because we have been trusted by decades of patients to provide safe, reliable tooth extractions, you can rest assured you are in good hands.
When Should a Tooth Be Removed?
There are a variety of reasons why we may need to remove a tooth. Extractions are often necessary when a tooth is beyond repair and needs to be taken out for the safety of the surrounding teeth and gums. Because we prioritize preserving your natural teeth, this is almost always a last resort when all other options to save the tooth have been exhausted.
Extractions may be necessary when:
A tooth is unrepairable
The investment of repairing a tooth is too high
Too many teeth are causing overcrowding
Baby teeth have not fallen out in time for the permanent teeth to grow in
A tooth becomes impacted
Wisdom teeth begin growing in
During your consultation with our dentists, they will discuss all the different reasons for tooth extractions and can help you decide if this procedure is right for you.
What Are the Differences Between Simple and Surgical Extractions?
There are two main types of extractions – simple and surgical. Simple extractions are available when the tooth is above the gum line and can be grasped with a pair of dental forceps and pulled. Surgical extractions are needed when a tooth becomes impacted beneath another tooth, breaks off below the gums, or has another kind of complication.
Surgical extractions are also necessary for removing wisdom teeth. Wisdom teeth are the last four adult teeth to grow and can put pressure on the surrounding teeth, causing overcrowding. Although wisdom teeth generally grow when a person is in their late teens or early twenties, we often recommend removing these teeth before they have time to erupt through the gum line.
Will My Extraction Be Painful?
Overly dramatic representations of extractions on television and movies often make these procedures seem frightening. Fortunately, in this case, fiction is far from the truth. At DFW Oral Surgeons, we go above and beyond to make your experience as comfortable and stress-free as possible. Additionally, we offer a wide variety of sedation options, so you will not feel any pain or discomfort.
To learn more about extractions and dental sedation, please call our office at 972-947-5742, send us an email, or schedule an appointment on our website. We would be happy to answer any of your questions or concerns!