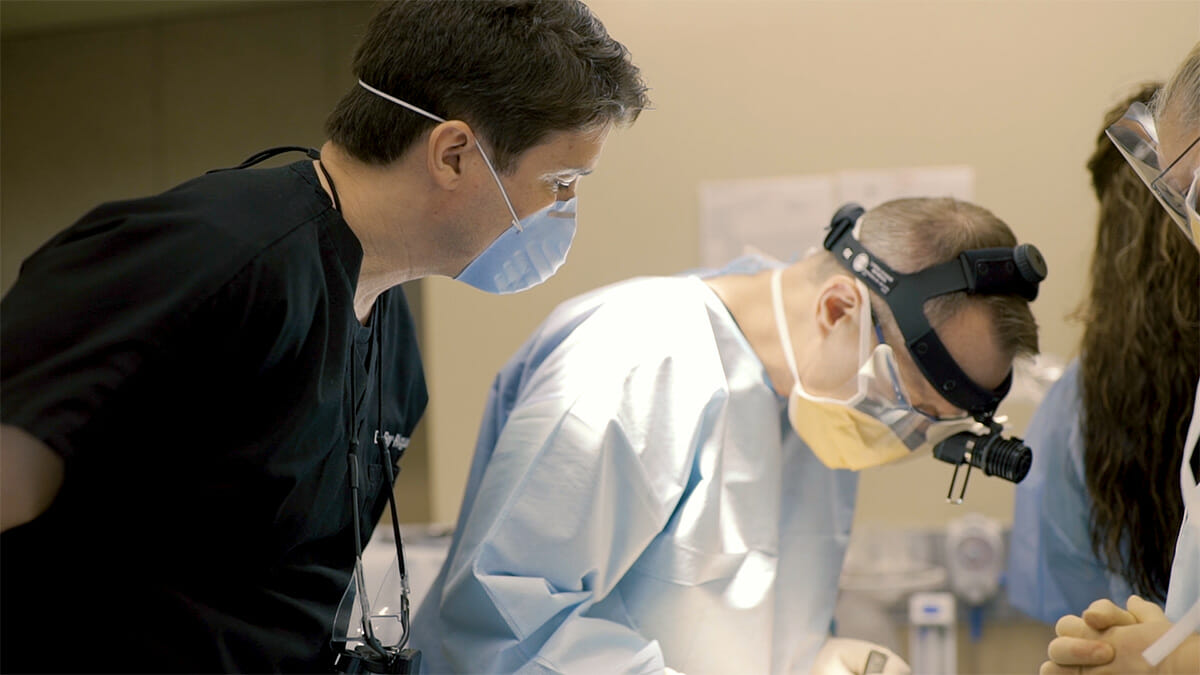 Tooth loss, gum disease, and injury can lead to bone loss in the upper and lower jaws. As the bone degrades, it shrinks and weakens. If not treated, this can cause disfiguration, tooth loss and reduce your candidacy for dental implants. Thankfully, at DFW Oral Surgeons, we can introduce a graft into the affected areas of your mouth to encourage bone growth and strengthen your jaws.
When Is Bone Grafting Necessary?
We recommend bone grafting as a way to restore weak and disfigured bones. We most commonly use this method during implant procedures. Because dental implants are attached directly to the jaw, your bone needs to be strong enough to support a new tooth. If your jawbone is too weak or small, your implant's titanium screw may not merge with it, and you could lose your implant.
Bone grafting is also an excellent solution for those with weak bones or disfigurement. This treatment is often a concern for individuals who have worn dentures for long periods of time or for those who have experienced a traumatic facial injury. By grafting new bone material onto your existing jaw structure, we can restore its strength and shape.
What Types of Bone Grafts Are Available?
There are four main types of bone grafts that oral surgeons use. They include the:
Autograft
Allograft
Xenograft
Alloplast
The first two, autografts and allografts, pull bone material from a human. With an autograft, we will take a bone sample from the back of your jaw or hip. With an allograft, your new bone tissue will be from a donor. These two options are the most recommended since they promote healthy bone growth and result in fewer complications.
Xenografts are taken from an animal donor such as a cow or pig. Alloplasts are synthetic and consist of calcium, phosphorus, and other materials. Although both of these are good options, they do not promote bone growth as the others do. Because of this, we recommend these treatments less frequently than autografts and allografts.
What is the Procedure?
Your procedure will depend on which type of bone graft you have chosen. For an autograft, the first step will be for dentist to remove a small portion of bone material from either your hip or jaw. Once he has the graft material ready, he will prepare your mouth for surgery.
To begin, we will give you an anesthetic to help you feel comfortable and relaxed. After this, he will make a small incision in the gums covering your jawbone. We will carefully apply the new material to the target area before closing and suturing the wound. It may take several months for your graft to heal enough to support implants.
To learn more about bone grafting, dental implants, and reconstructive surgery, please call our office at 972-947-5742, send us an email, or schedule an appointment online.