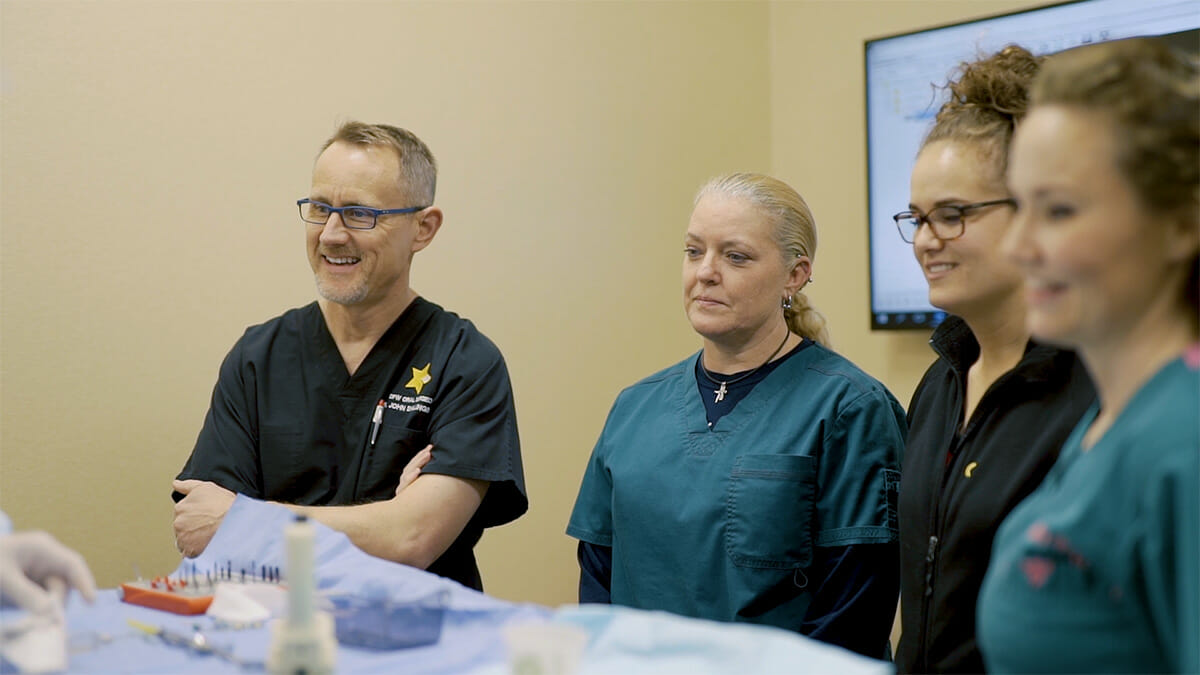 Injuries to the face, neck, and mouth can be traumatic and often cause long-lasting emotional distraught. If not treated immediately, injuries can cause irreversible scarring and complications. That is why, at DFW Oral Surgeons, we are proud to offer facial reconstruction services and same-day emergency care. Together, we can restore your health and the appearance of your smile.
Which Injuries Require Facial Reconstruction?
There are a variety of facial injuries and disorders that require reconstructive surgeries. Car injuries, falls, interpersonal violence, and disease are just a few reasons a person may experience a severe facial injury. For many patients, immediate care is the best way to avoid long-term scarring and discomfort. For patients who do not receive medical attention early enough, there are several treatments available to minimize long-term effects.
Some injuries and illnesses that may require facial reconstruction include:
Cleft palate and cleft lip
Facial lacerations
Fractured cheek, nose, and jawbones
Injuries of the eye socket, salivary glands, and nerves
Birth defects
Knocked-out teeth
Disfigurement
Can You Remove Facial Tumors?
Tumors in the face, neck, and mouth can be uncomfortable and prohibiting. Because some tumors are cancerous, we typically recommend taking them out as soon as possible. At DFW Oral Surgeons, we can remove tumors and conduct biopsies on them to check for signs of oral cancer.
To ensure the appearance of your face is not altered, our oral surgeons will make a small incision in an obscure area of the skin, such as along a wrinkle or smile line. After removing the tumor, we will carefully close and suture the wound.
I Just Had Oral Cancer Surgery, Can You Restore My Appearance?
Although necessary, operations to remove oral cancer can sometimes leave extensive scarring. At DFW Oral Surgeons, we understand that large scars on the face and neck can be difficult to live with. That is why we are proud to offer complete reconstructive services – to minimize scar tissue and restore the appearance of your smile.
During your consultation, we will examine your scars and injuries, and dentists will make suggestions on the best way to move forward. No matter how severe your situation may be, dentists and their teams will do everything possible to repair any damage and minimize future complications.
Will My Insurance Cover My Surgery?
This depends on the extent of your treatment as well as what kind of insurance coverage you have. Our staff will be happy to help you review your benefits and file claims on your behalf. If your plan does not cover your surgery, we have other financing options available. We are dedicated to helping you get the care you need – no matter your budget.
To learn more about facial reconstruction, please call our office at 972-947-5742, send us an email, or schedule an appointment online. We would be happy to answer any of your questions or concerns.