Oral Pathology- Serving Bartonville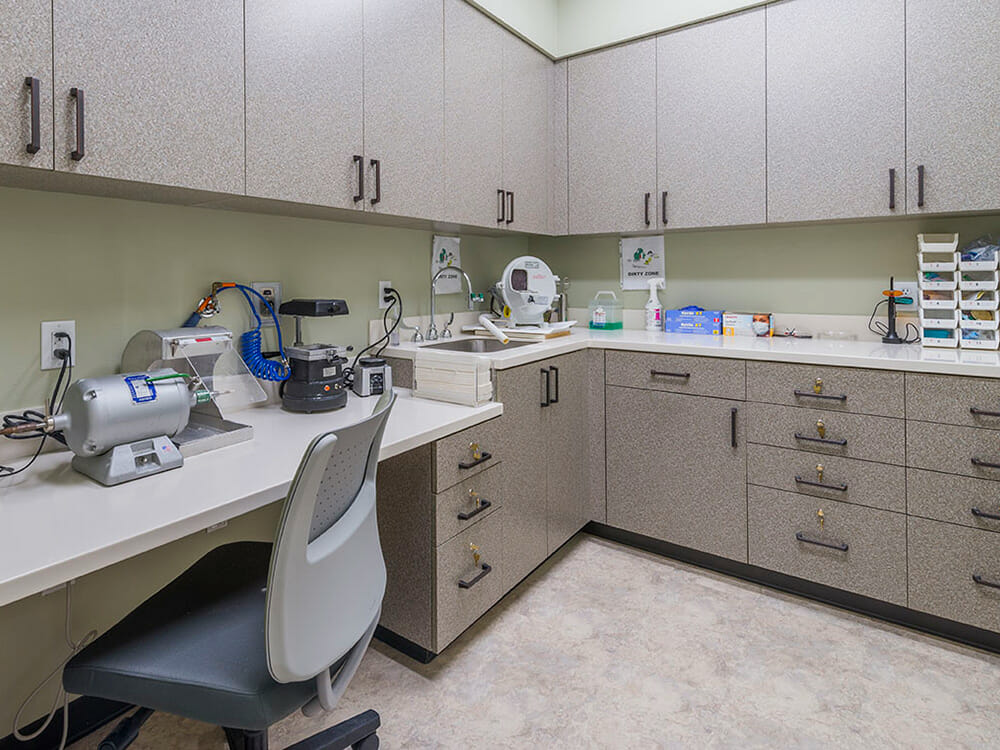 Oral pathology is the study and treatment of disorders and diseases in the mouth, soft tissues, and jaws. These disorders can include oral cancer, periodontal (gum) disease, ulcers, candidiasis (thrush), and much more. Because finding and addressing these problems at an early stage is so important, we recommend seeking medical attention as soon as you notice anything unusual in and around your mouth. At DFW Oral Surgeons, we strive to provide the most accurate testing and best care for those with pathological problems. We are happy to assist our nearby community of Bartonville, TX.
What Pathological Problems Can You Treat?
Oral pathology encompasses a wide range of dental and maxillofacial disorders. Some of these, such as canker sores and cold sores, will not cause any long-term damage. They are frustrating and uncomfortable but are not life-threatening. Others, such as oral cancer and periodontitis, are dangerous and should be treated right away.
Many of these disorders share similar symptoms. We recommend calling and making an appointment as soon as you notice anything out of the ordinary. In the case you have oral cancer or gum disease, immediate treatment is the best way to ensure a full recovery.
At DFW Oral Surgeons, our skilled staff can handle a wide range of pathological problems. These include:
Periodontal disease
Oral cancer
Cleft palate and cleft lip
Oral ulcers
Candidiasis (thrush)
Cold sores and canker sores
Macroglossia (tongue enlargement)
Hairy tongue
Jaw misalignment
How Can I Tell If I Have a Problem?
Because there are so many types of diseases that fall under the umbrella of oral pathology, there are several signs to be aware of. Some of these symptoms are uncomfortable or easy to spot, while others are less noticeable. To ensure you can receive treatment as quickly as possible, please call us as soon as you notice something out of the ordinary.
Signs of pathological disorders include:
White or red patches in and around the mouth
Ulcers or sores on the tongue, lips, and gums
Bleeding or receding gums
Unusual lumps or spots
Chronic pain in the throat or mouth
Trouble chewing, swallowing, breathing, and speaking
How Do You Treat Pathological Diseases?
At DFW Oral Surgeons, we have multiple tools available to treat pathological issues and restore your smile. Your appointment will begin with a consultation with dentist. This is an excellent time to tell him about any symptoms you may be experiencing. After this, he will examine your gums, face, neck, and throat. This examination may require taking digital X-rays or intraoral images of hard-to-reach areas of your mouth.
Depending on your symptoms, dentist may perform a biopsy to remove a small piece of tissue. We can examine this tissue in our lab to determine if there are any signs of oral cancer. We have a variety of dental sedation options available to make your biopsy as pain-free as possible.
Treatments will vary depending on your diagnosis. Dentist will discuss all of your options and help you decide how to move forward.
To learn more about oral pathology and our available services, please call our office at 972-947-5742, send us an email, or schedule an appointment online.